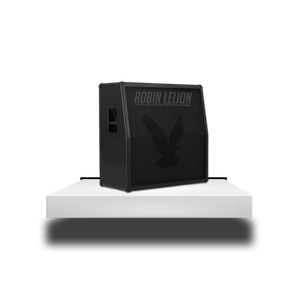 The Free bIRd
This IR was created during the Svältvinter session & is provided FOR FREE.
The cab was a modded 4x12 Mesa Cab that we used a SM57 on the bottom left speaker. 


Hear The Free bIRd here: 
Example song is performed by Svältvinter.
This is a work of art created by Robin Leijon.
You MAY NOT sell this Impulse Response as a work of your own.
You may use this Impulse Response in a music, video, or film production.
You MAY NOT sell this Impulse Response (as a whole, or in part) within other libraries, sample sets, or products of any kind.
Included:
- One 24bit Impulse Response
Requires some sort of IR loader.
Don't have one? Don't worry, you can get a FREE IR loader HERE.
We regretfully state that, due to the irrevocable nature of digital goods, we are unable to issue a refund on any purchase of this product.